We were perusing this week's City Weekly and came across this ever so convenient, A to Z guide of Cocktails.   Any time of year is good for drinking cocktails but as it happens to be summer, we think it's an especially good season to imbibe in some delightful, creative and cool beverages and we had to share this little piece. Check it out.
A is for Absinthe
Dubbed the "green fairy" by artists like van Gogh, Degas, Picasso and others of their ilk in late 19th century Paris, absinthe is a chartreuse-colored high-proof booze famous back in the day for getting people both messed up and kinda crazy. Old-school absinthe was made with Artemisia absinthium—commonly called wormwood—which in and of itself is a pretty useful herb used to treat fever, worm infections (yeah, eew) and jump-start appetites of the culinary and carnal varieties. Win-win, right? The downside? Wormwood also might contain inconsistent levels of the chemical thujone, a central-nervous system stimulant that in high concentration causes seizures, hallucinations and even death. Even though the hallucinogenic hype was never proven, absinthe was banned in the U.S. until distillers could guarantee safe levels of thujone in wormwood, and bottle a legal approximation of absinthe under various commercially available labels. Traditionally it's served neat in a glass, into which drops of icy cold water drip from a decorative urn over slotted spoons with an optional sugar cube resting on top. The ice water forms an undulating swirling mass—adding to the psychedelic vibe—called louche ("cloudy" in French). Don't want to invest in all this bar hardware yourself? Check out some local haunts doin' this service right, like The Rest (under Bodega, 331 S. Main, 801-532-4042, Bodega331.com) and Under Current Bar (270 S. 300 East, 801-574-2556).
Beer Cocktails
Yes, really. Think subbing out the soda part of any highball with an appropriately profiled beer and enjoy the depth of flavor and zing it'll bring to the glass. Hops havens like Squatters (multiple locations,Squatters.com) and Beer Bar (161 E. 200 South, 801-355-3618, BeerBarSLC.com) have been bringing this beery boozefest to local glasses with much acclaim. Locals can try a spin on Brazil's national cocktail with a Caipbeerinha at Beer Bar, a perfect refresher on their sunny patio while live-streaming the Olympics from Rio, perhaps (and without the risk of Zika. Yikes). And the fine folks at East Liberty Tap House (850 E. 900 South, 801-441-2845, EastLibertyTapHouse.com) have been keeping us surprised since they opened in February of 2015 with a beer or cider cocktail on rotation on the drink menu. Said ELTH owner Scott Evans shortly after the tavern's opening, "In a market where most of the beer tap handles look the same, we're bringing in more hard-to-find imports, seasonal brews, Belgian sours and hard ciders."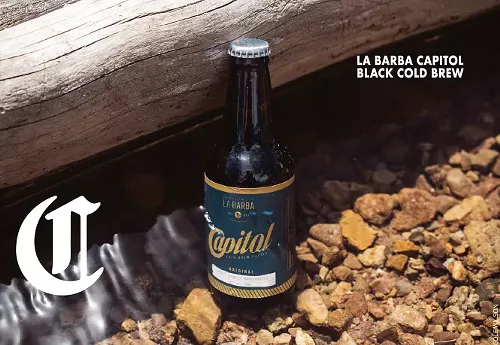 Cold Brew Coffee
Think of it as the hot (er, cool?) mix of choice for summertime sipping. Get your caffeine fix and booze rations in all in one go with this beaut of a bottled mix-in. Try local favorites like La Barba Capitol Black Cold Brew or pick up artisan java by the jar at spots like Caputo's Market (multiple locations,CaputosDeli.com).
Here's my personal jumped-up spin on the Kentucky classic of my formative drinking years, the mint julep:
Cold Brew Julep:
To a mixing glass add 1.5 ounces bourbon, 2 dashes chocolate bitters, 1.5 ounces (or more, to taste) simple syrup and 2.5 ounces cold brew coffee.
Stir for 40-50 revolutions with cracked ice, strain into a tall glass filled with ice.
Float a bit of cream on the top if desired. Garnish with mint. Sip through a straw. Sigh.
Day Drinking
Chugging on brews like a crisp Wasatch Apricot Hefeweizen in the outfield watching Salt Lake Bees baseball is one of the best ways to spend time during a Saturday double-header. Or our favorite way to skip out of the office? A Thirsty Thursday lunch date, where $10 gets you seats anywhere in the ballpark and a hot dog with soda. To gild that already fab lily, 12-ounce pours of domestic draft beers are only $2.75 during all Thursday games. How's that for a home run? The fine print: There's a limit of two per customer in line, and you'll probably finish one on the way back to your seat, so plan ahead. And only in Utah are the lines for beer usually shorter than for ice cream. The exception? On Thirsty Thursdays, the lines for microbrews and faves like Shock Top stack up early.
To check out the rest of "Holy Spirits: City Weekly's first Cocktail Guide from A-Z, " click here.